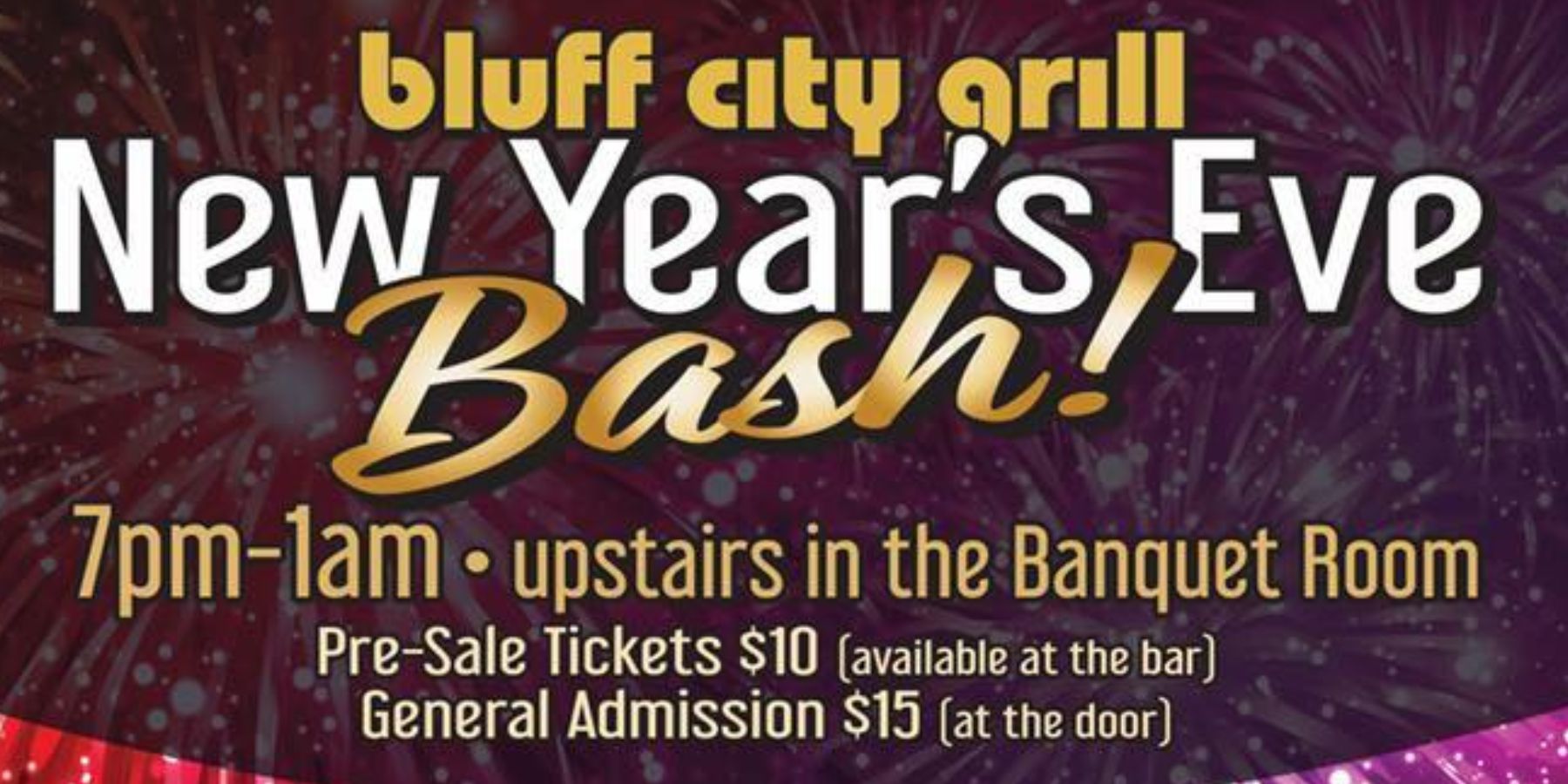 Upcoming Event | New Years Eve at Bluff City Grill
Posted on
December 4, 2017
Bluff City Grill is hosting a New Years Eve party! Featuring music from The Glendale Riders and Lady Luck, this party will also include dancing, crowd games, and more starting at 7pm.
Tickets are $10 in advance ($15 at the door) and can be purchased at Sherer Chiropractic Center (both locations) and Bluff City Grill. Limited tickets available. This show will sell out so get your tickets soon!
For more information, visit the Facebook event.