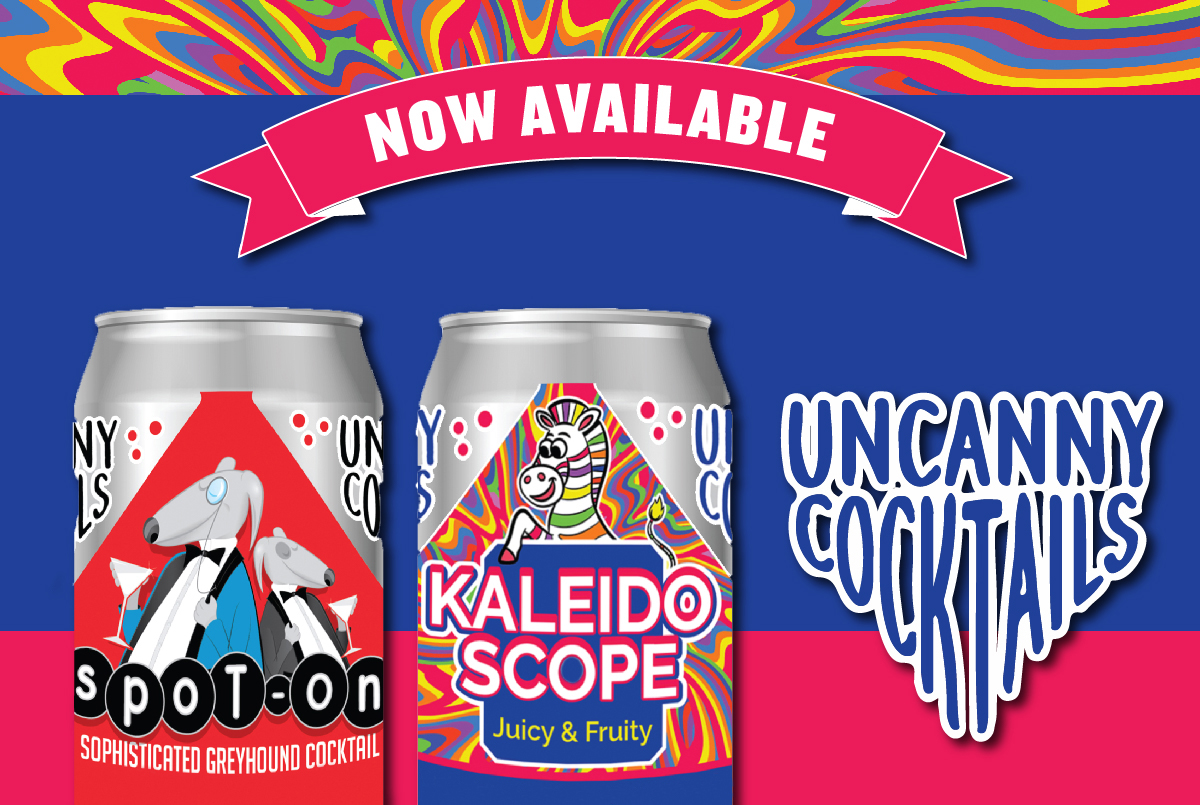 Uncanny Cocktails
Introducing, Uncanny Cocktails by O'Fallon Brewing! These cocktails-in-a-can are a sure favorite anytime of day. Coming in 2 different flavors, Kaleidoscope and Spot-On.
Kaleidoscope is a refreshing fruity and juicy carbonated cocktail consisting of a mixture of tropical fruit flavors including passion fruit, banana, lemon, orange, pineapple, and pear that combine to create this one of a kind tropical experience.Kaleidoscope is sure to brighten your day, or night.
Spot-On is inspired by the brewery's classic Greyhound. O'Fallon took their unique spirit produced from distilling their beer and combined it with grapefruit juice and a touch of sugar for a refreshing new take on a classic cocktail. The soft fruity esters from the spirit combined with grapefruit and a touch of sugar make for a refreshing lightly carbonated flavorful cocktail.
We hope you enjoy these amazing new products!