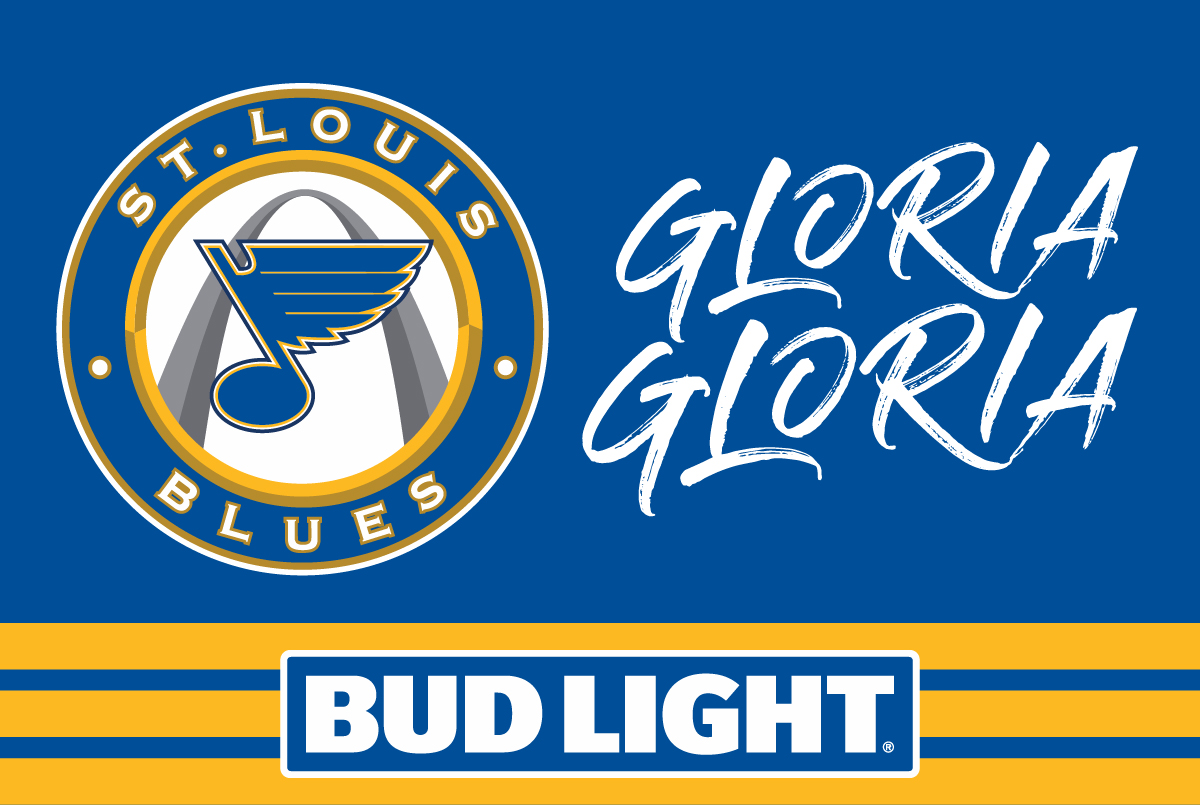 The Gloria Brew is Now In
It's the moment we have all been waiting for! The limited-edition Bud Light St. Louis Blues bottles have finally hit the market throughout our area. These bottles are the only way to celebrate the Stanley Cup victory. Each brew has an added special ingredient, and a unique design that you will only see in stores for a limited time only. So be sure to stock up while supply lasts. Once they these bottles are gone you won't see them in the market again!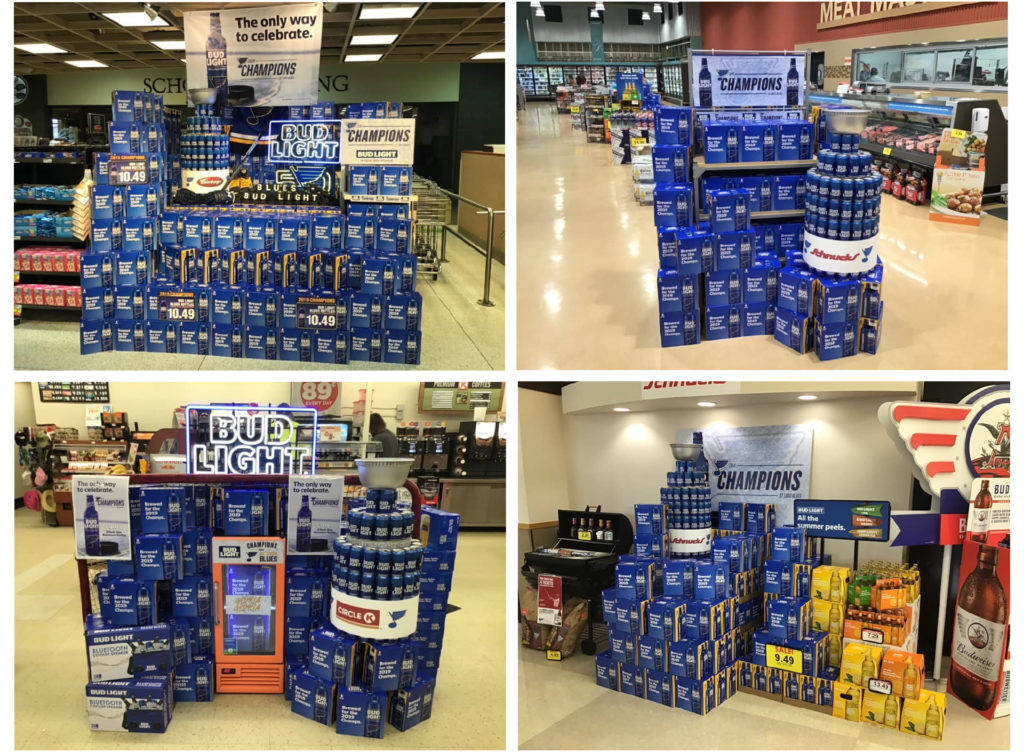 Pictured above are some display pieces throughout our area. A big shout out goes to Adam Rose, the sales team, and our merchandising team for all of their hard work. This displays look amazing. Great work guys!