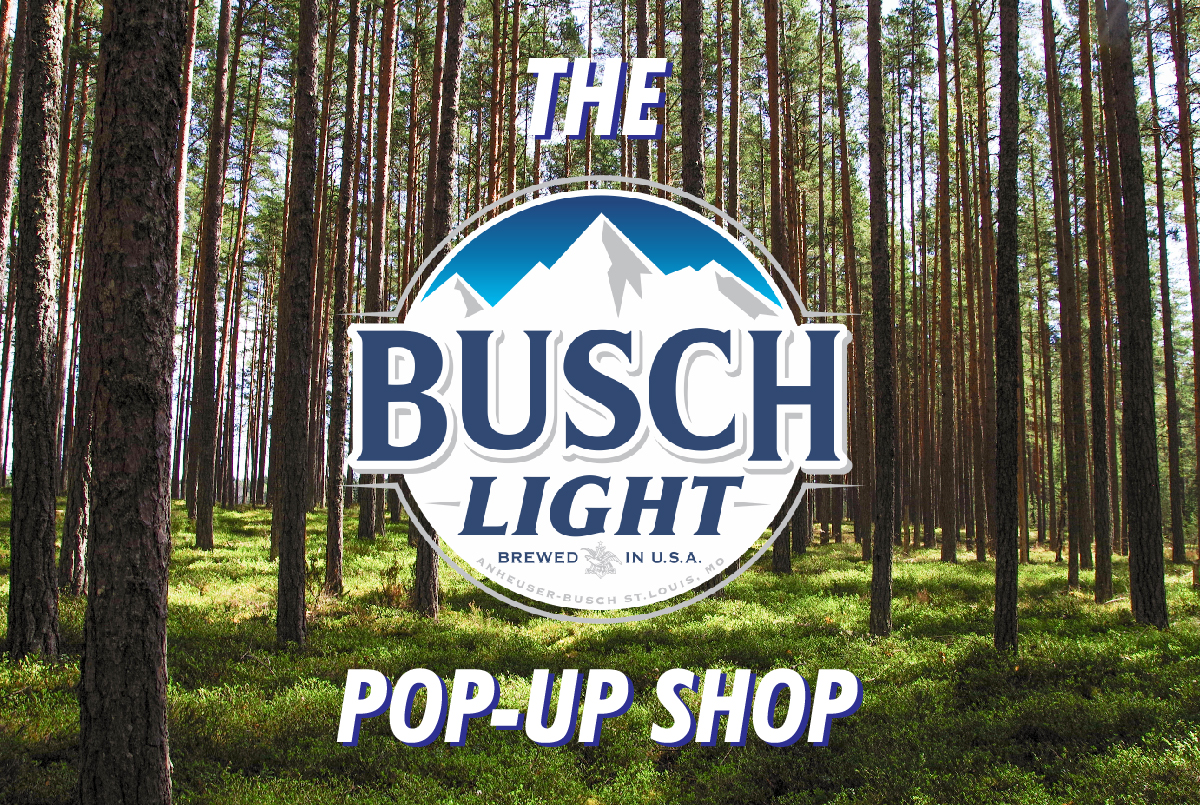 The Busch Pop-Up Shop
Busch will be hosting their first ever pop-up shop this Saturday, July 20th! But this isn't your ordinary pop-up shop…it will be held in the great outdoors. Come on out and search for exclusive merchandise and beer. Plus, there will be one grand prize hidden in the woods. The lucky person to find it will win Busch for life. Yep, that's right Busch for life! We hope to see you there.
Follow the Busch page on Twitter @BuschBeer for clues to where the secret location might be. Best of luck!