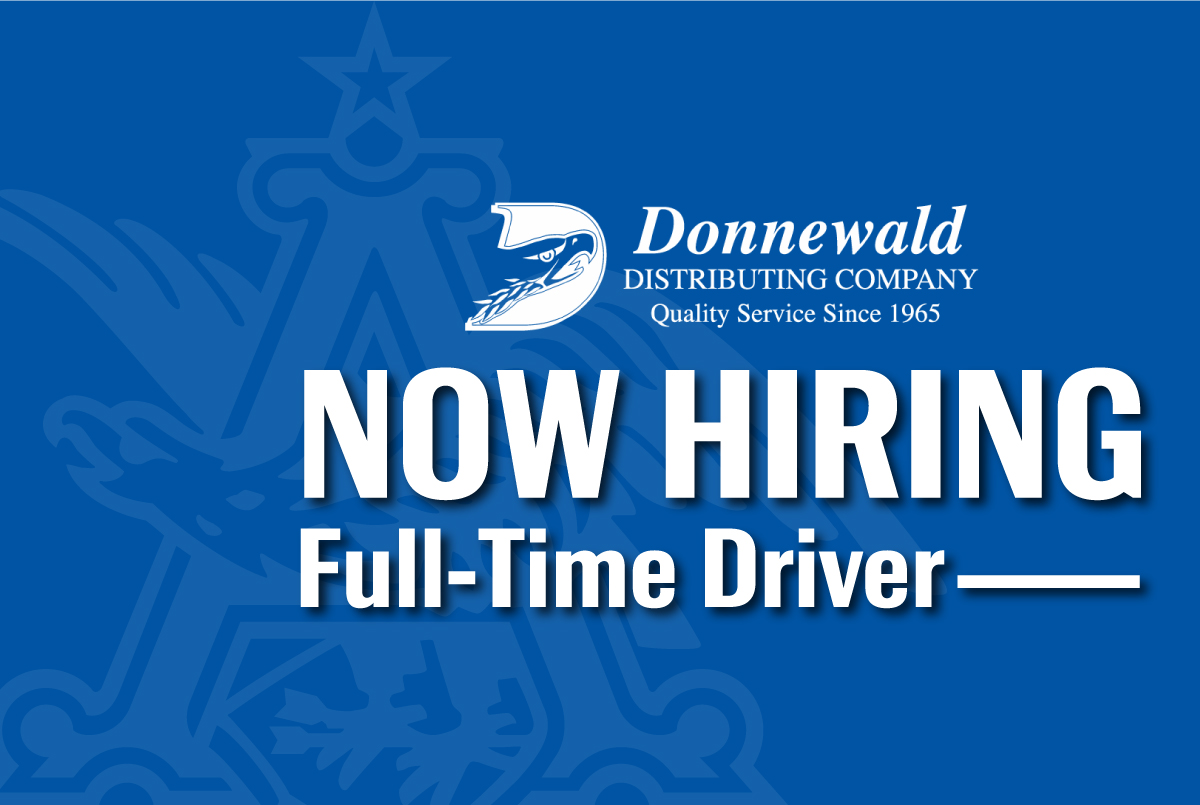 Now Hiring | Driver
Posted on
January 20, 2020
Donnewald Distributing Co. would like to announce we are anticipating a vacant position in the capacity of Driver in the Delivery Department. If you would like to apply or would like to refer a candidate, you should submit a resume to Tom Steppe, Delivery Manager at [email protected].
QUALIFICATIONS:
Valid Class A Commercial Driver's License or Class A Commercial Driver's Permit
High school diploma or GED required
Able to effectively use pallet jack and hand truck
Good oral and written communication skills
Work computer and do basic math
Work with minimal supervision; willingness to learn; flexibility and enthusiasm
Ability to work flexible hours, including weekends
Maintain good appearance (hair, clothes etc.)
ESSENTIAL FUNCTIONS:
Learn proper procedures when lifting heavy loads
Deliver ordered product to customers – remove from truck and bring into account.
Push cart loaded with cases of beer on a two-wheel dolly
Ability to stack products weighing up to 165 lbs. (kegs) on top of each other
Provide timely service to all customers
Understand and adhere to code policies
Rotate all products in retail accounts
Communicate all retailer problems to your supervisor
Provide friendly customer service
Follow up on all commitments made to retailers
Support all other employees
Maintain a loyal and sincere attitude towards the company
Maintain and fill all shelf space that is ours
Maintain and fill all displays that are ours
Check cooler for out of stocks
Wash trucks weekly
Clean inside of trucks daily
Fill truck with gas nightly
EXPECTATIONS:
Ability to accept responsibility and account for his/her actions.
Ability to perform work accurately and thoroughly.
Ability to take care of the customers' needs while following company procedures.
Ability to work at a sustained pace and produce quality work with minimal overtime.
Ability to exhibit a cheerful demeanor toward others.
Ability to be internally inspired to perform a task to the best of one's ability using his or her own drive or initiative.
Ability to be truthful and be seen as credible in the workplace.
Maintain professionalism when dealing with all staff and customers.
Adhere to the policies and procedures established by Donnewald Distributing Co.