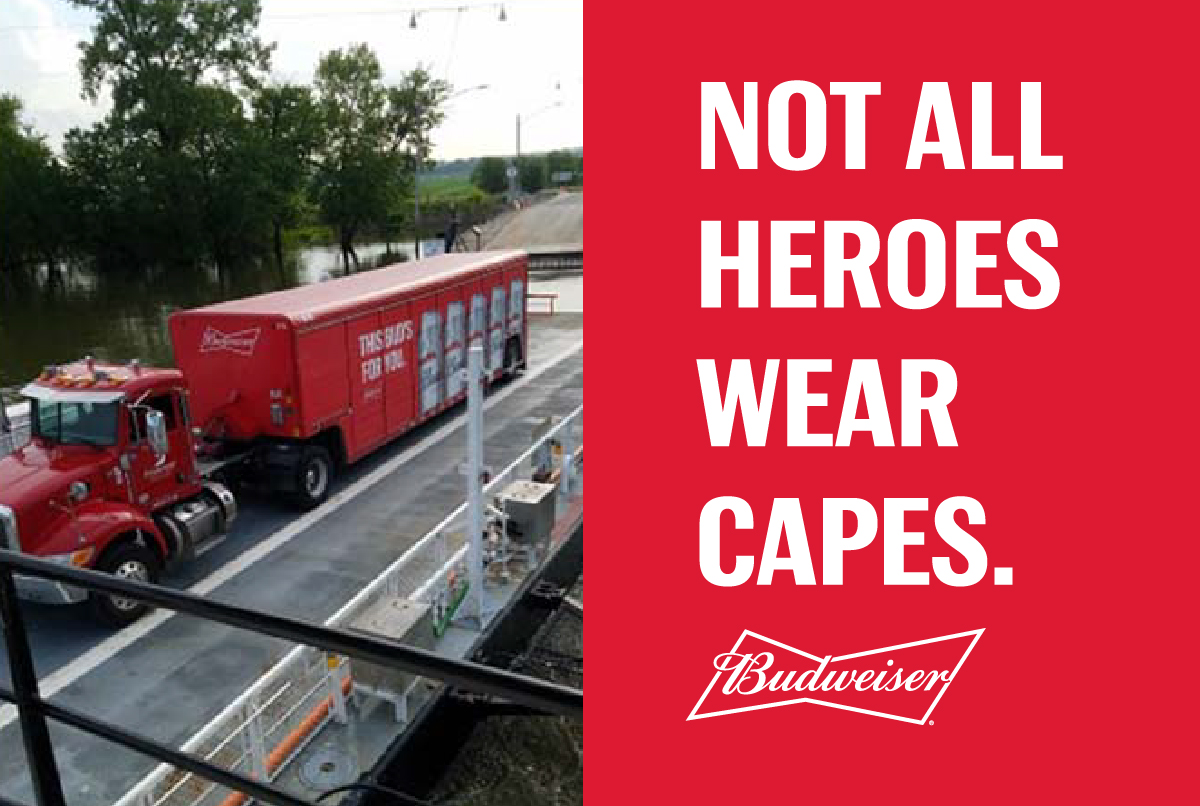 Not All Heroes Wear Capes
Not all heroes wear capes!
We are so thankful for all of our hard working truck drivers! This photo was captured by a ferry worker this week. Despite all of the flooding, our truck drivers make sure to keep our customers satisfied by bringing ice cold beer…even if that means taking a ferry.
So to all of our drivers, this Bud's for you! Thank you for all of your hard work and dedication.