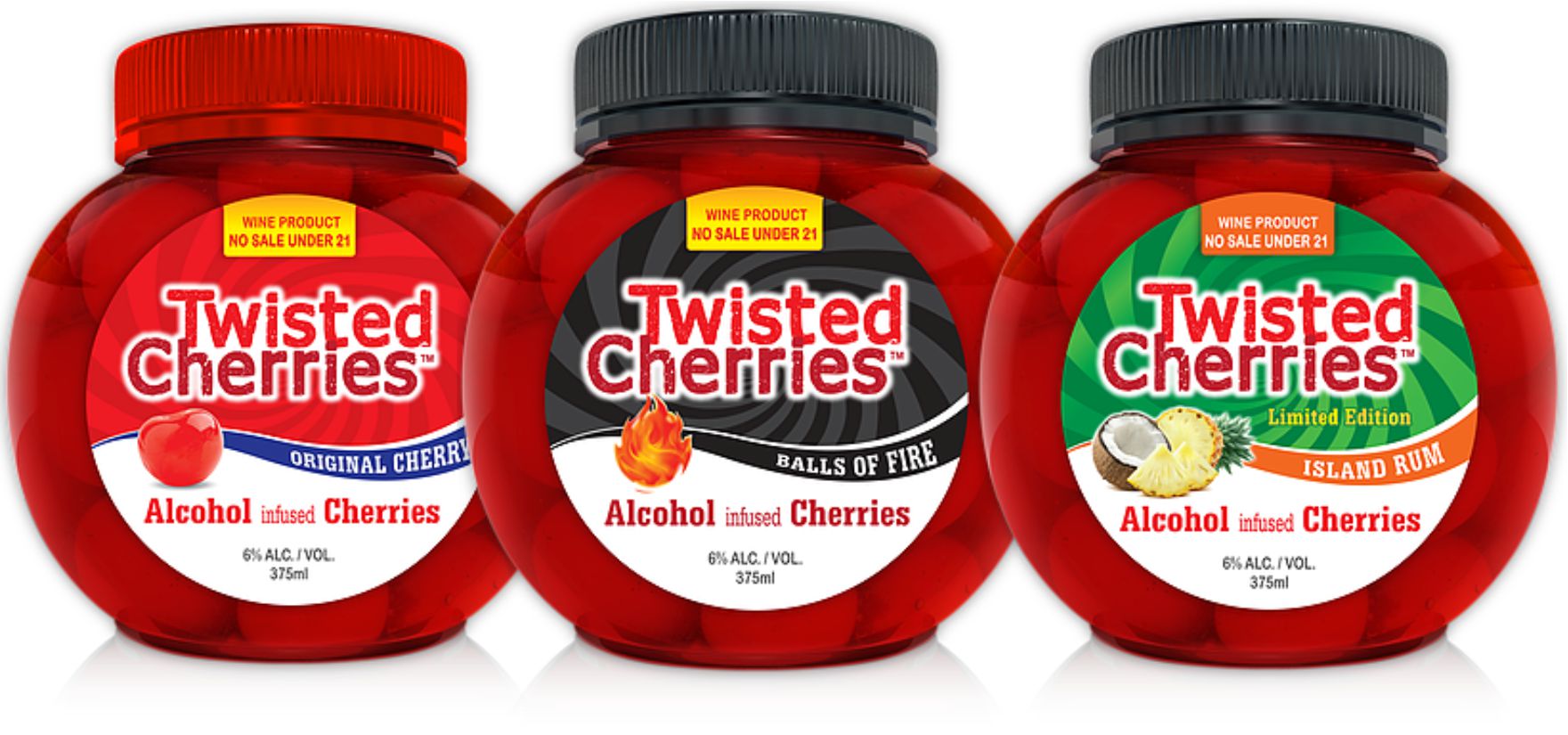 New Product | Twisted Cherries
Posted on
January 15, 2018
Ever since Donnewald Distributing was founded in 1965, we have brought you the best beverages out there. Now we are adding a new type of product to the list: cherries. More specifically, alcoholic cherries. Our newest company, Twisted Cherries, takes fruit to a whole new level. In case you didn't already know, these cherries are referred to as "brandied fruit." What is that, you ask? Brandied fruit is used as toppings on desserts such as pie or ice cream, and can be mixed with your favorite drinks. These cherries contain have an ABV% of 6 so you still need to be 21 or older to purchase and consume.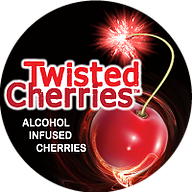 These colossal cherries are hand-picked in the Pacific Northwest by Oregon Cherry Growers, a grower-operated co-operative.  They are then shipped to Twisted Cherries' facility in Kansas where they infuse their cherries with alcohol to create their product. We now carry all 3 of their available flavors: Original Cherry, Balls of Fire, and Island Rum.
So, what exactly do you DO with alcoholic cherries? Well, pretty much anything you'd do with a regular cherry! Drop one (or more) into your favorite drink, alcoholic or non-alcoholic, or top off your sundae for a delicious cherry flavor. You can even include it in your soda! (Again, as long as you are 21 or older). If you're looking for some wine-infused snacks, try Drunken Chocolate Dipped Cherries or Cherry Pie Bites. Twisted Cherries also has a few classic recipes available on their website: Whisky Sour, Old Fashion, and Manhattan.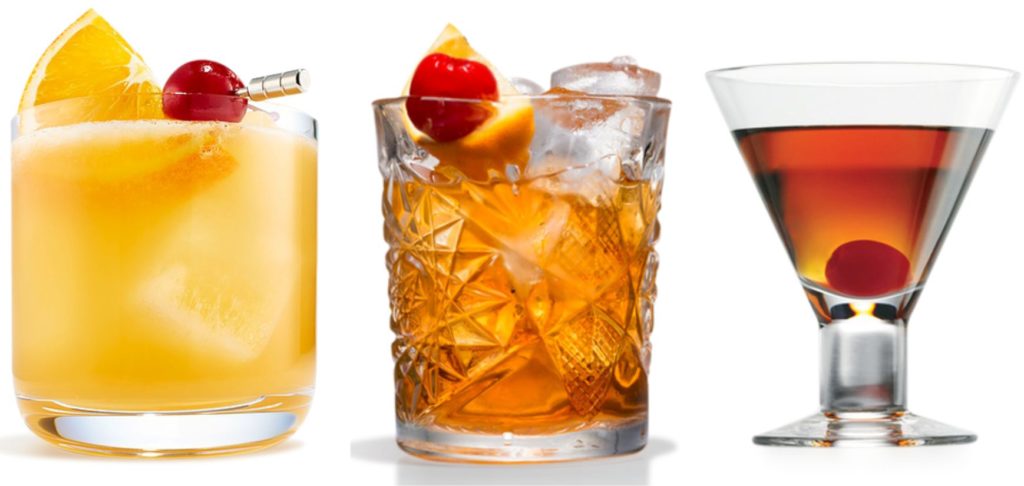 These delicious cherries will soon be in stock so make sure to watch the shelves at your local retailer! There is tons of inspiration out there to incorporate cherries into your drinks and your snacks. If you come up with your own concoction, we'd love to see it and try it for ourselves! Happy mixing, and twist responsibly!