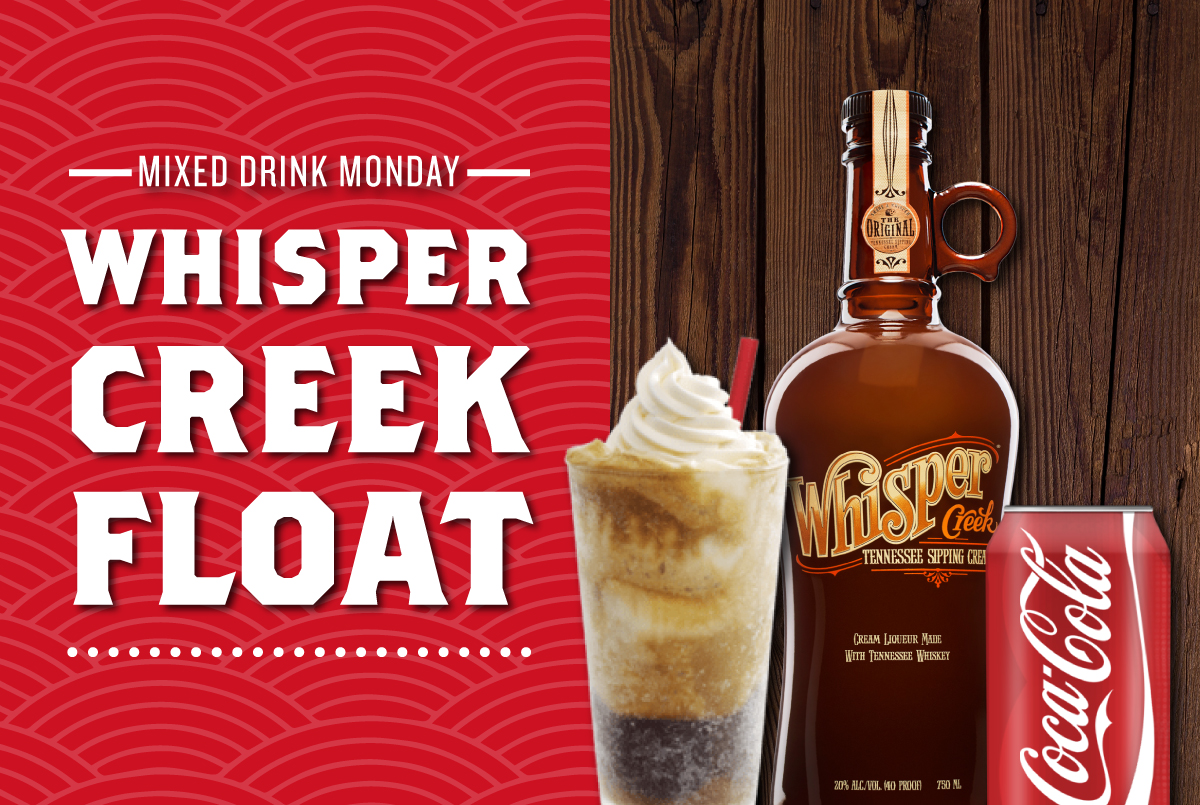 Mixed Drink Monday | Whisper Creek Float
Posted on
December 9, 2019
This Mixed Drink Monday learn how to make a Whisper Creek Float- the perfect drink for the holiday season. We hope you enjoy!
Directions:
Step 1: Rim the inside of your glass with chocolate syrup.
Step 2: Add vanilla ice cream to your glass (at least 2 scoops).
Step 3: Add 1 shot of Whisper Creek Tennessee Sipping Cream.
Step 4: Fill the rest of your glass with Coca Cola (or your favorite soda).
Step 5: Kick back and enjoy!