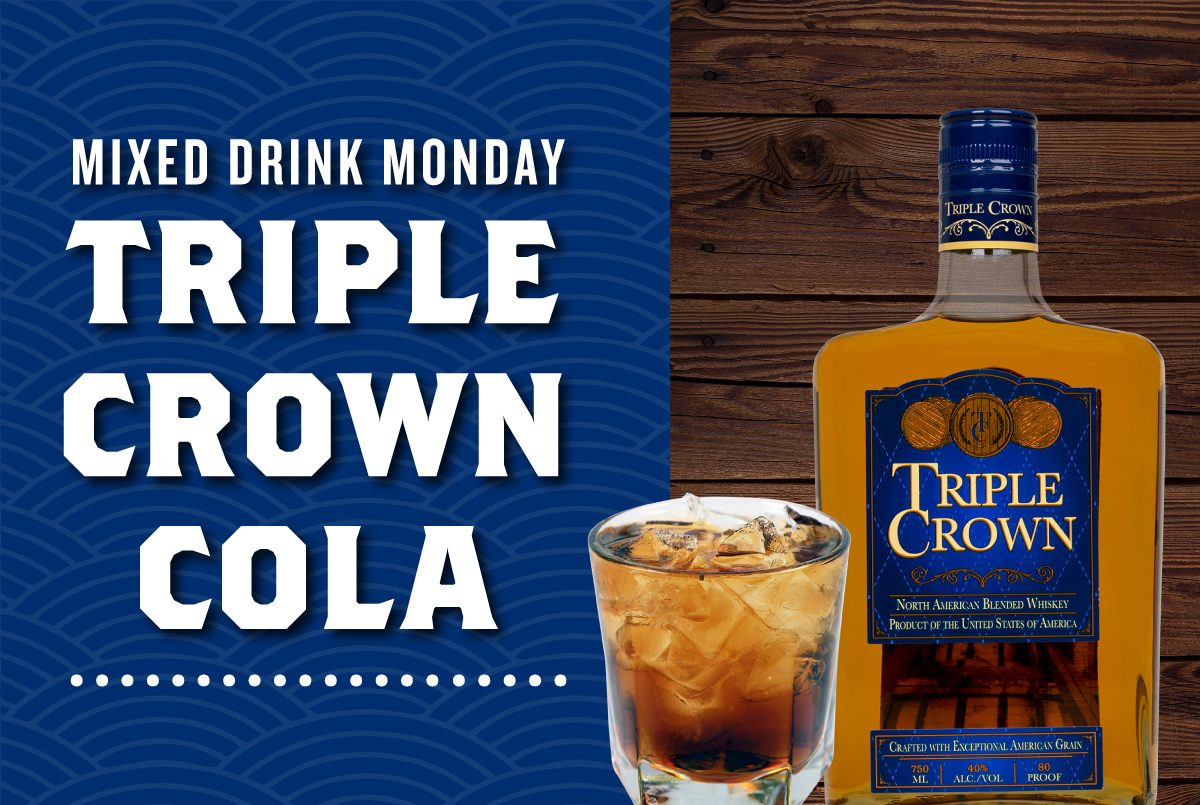 Mixed Drink Monday | Triple Crown Cola
Posted on
September 16, 2019
This Mixed Drink Monday learn how to make a Triple Crown Cola! This drink recipe is super fast and easy to make. Check out the video below to learn how to make this fabulous mixed drink. We hope you enjoy!
Directions:
Step 1: Add ice to an empty glass.
Step 2: Add a shot of Triple Crown Whiskey to the glass.
Step 3: Top the rest of the glass with Coca Cola.
Step 4: Stir the ingredients and add cherries.
Step 5: Enjoy!