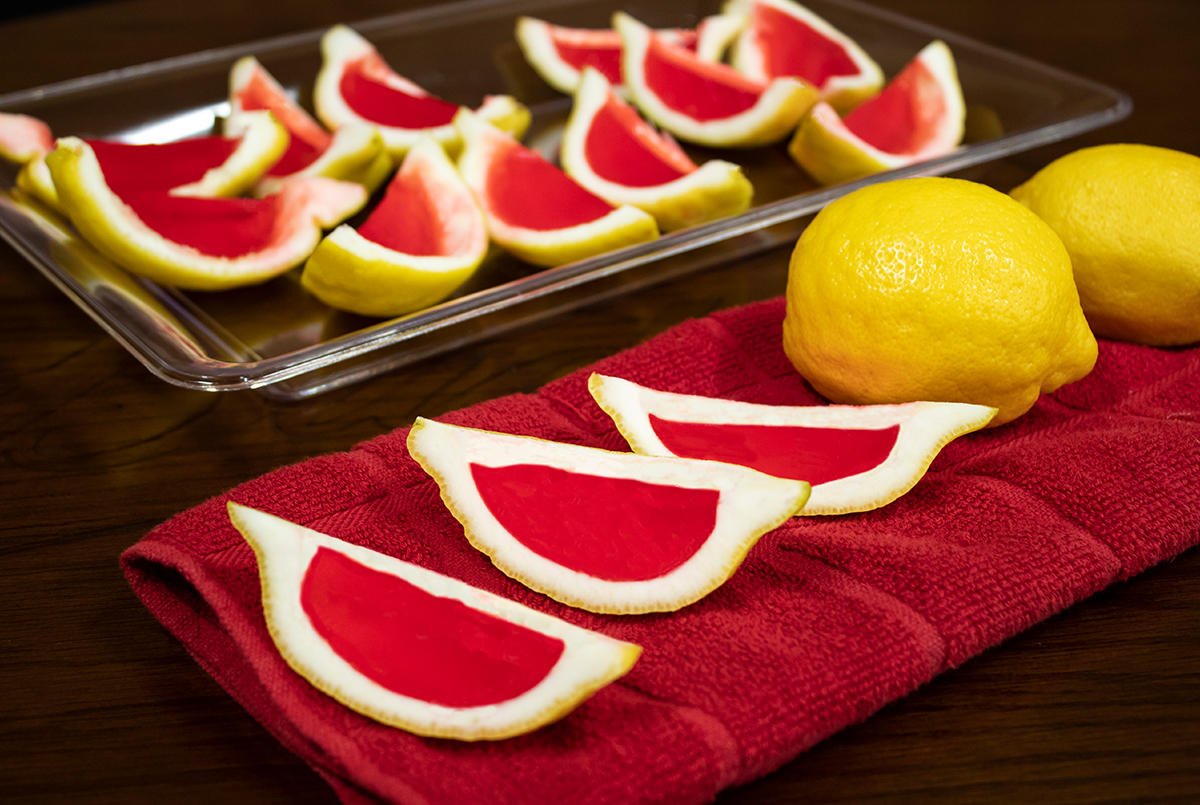 Mixed Drink Monday | Strawberry Lemonade Jell-O Shots
This Mixed Drink Monday learn how to make a Strawberry Lemonade Jell-O Shot! These are perfect for the summer season while lounging by the pool or hosting an event. We hope you enjoy!
Items Needed:
– 6 Lemons
– Sunkist Lemonade
– Picker's Original Vodka
– 1 Package of Strawberry Jell-O
Directions:
Step 1: Scoop out the fruit of the lemons, leaving the peel intact.
Step 2: In a small saucepan, heat the lemonade until warm. Whisk in the Jell-O packet and cook until powder is completely dissolved. Remove pan from heat and whisk in vodka.
Step 3: Place lemon halves into wells of a muffin tin to keep them from sliding around. Fill with jell-o mixture. Place in refrigerator and let set, 6 hours up to overnight.
Step 4: Slice lemons in half and serve.
Step 5: Enjoy!