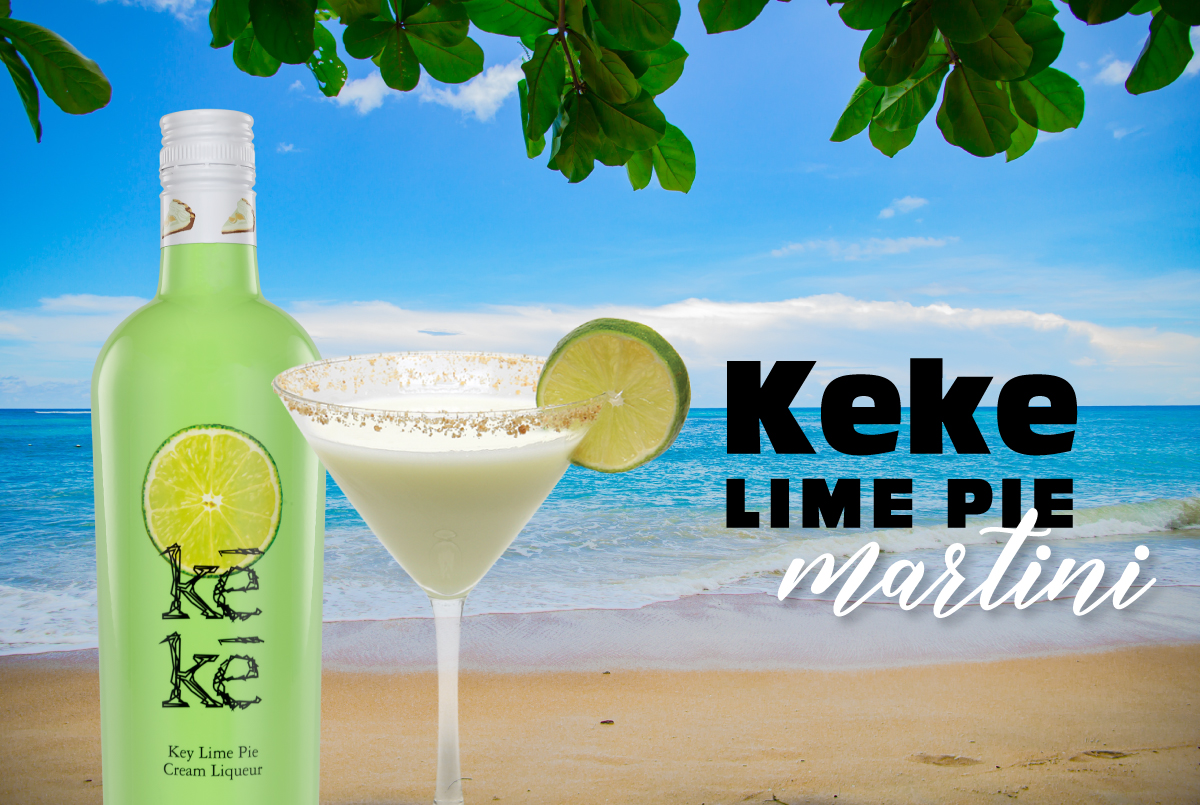 Mixed Drink Monday | KeKe Lime Pie Martini
Posted on
August 26, 2019
This Mixed Drink Monday learn how to make a KeKe Lime Martini! This drink is full of flavor and perfect for any girls night, holiday party, or gathering. We hope you enjoy!
Directions:
Step 1: Add 1oz of KeKe Key Lime Pie Liqueur to a glass.
Step 2: Add 1oz of 360 Vodka Madagascar Vanilla.
Step 3: Add ice and mix/shake up the contents.
Step 4: Crush up some graham crackers on a plate.
Step 5: Pour a little bit of KeKe Liqueur on a seperate plate.
Step 6: Take a martini glass and dip the rim of the glass into the KeKe Liqueur.
Step 7: Dip you rimmed glass into the crushed up graham crackers.
Step 8: Pour the contents into the martini glass.
Step 9: Garnish you glass with a lime wedge.
Step 10: Serve and enjoy!