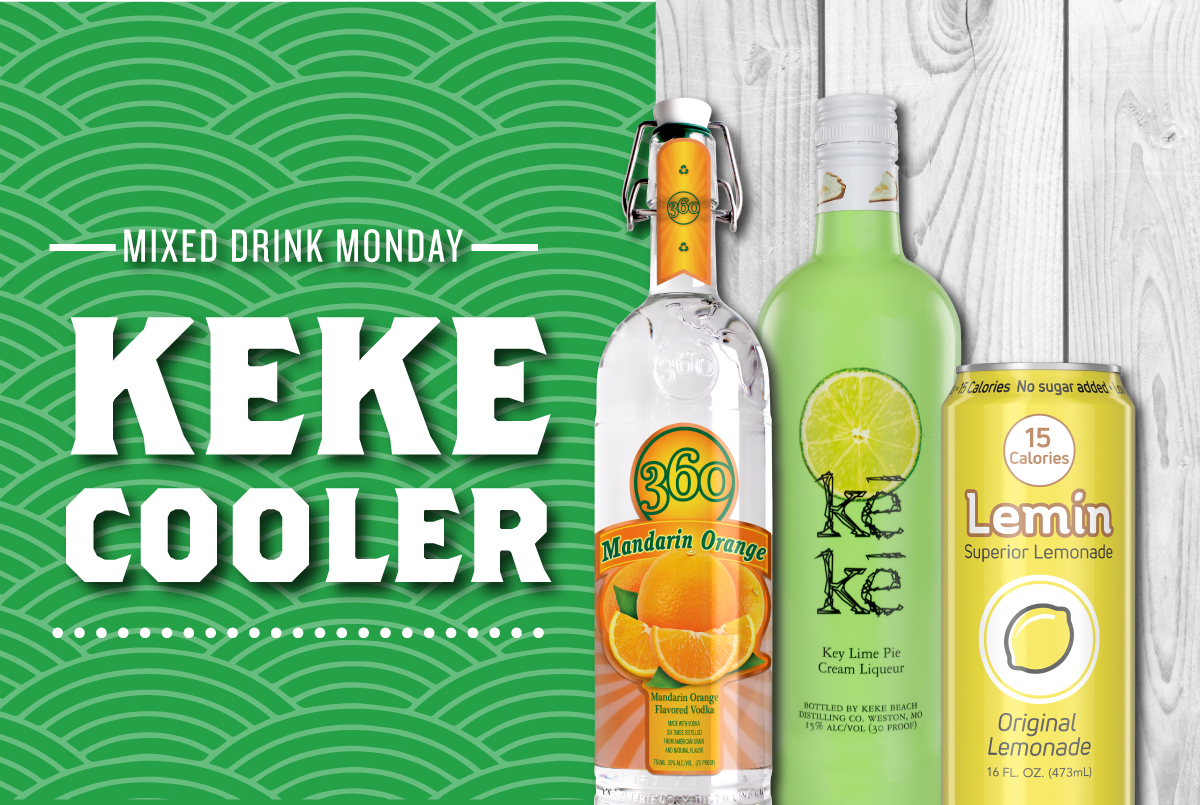 Mixed Drink Monday | Keke Cooler
Posted on
December 23, 2019
This Mixed Drink Monday learn how to make a Keke Cooler! This is the perfect drink to serve at your holiday party. We hope you enjoy!
Directions:
Step 1: Add 1 shot of Keke Key Lime Pie Liqueur to a glass filled with ice.
Step 2: Add 1 shot of 360 Mandarin Orange.
Step 3: Fill the rest of the glass with Lemin Original Lemonade.
Step 4: Stir and enjoy!