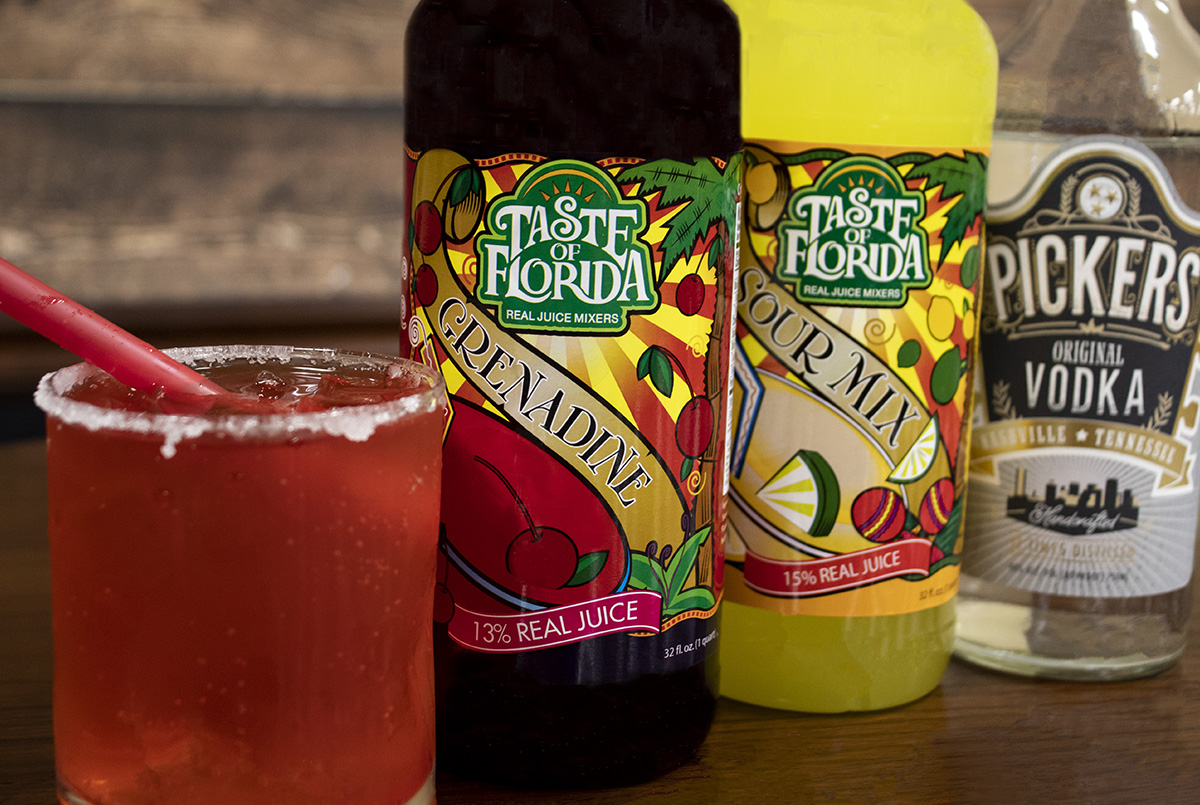 Mixed Drink Monday | Fizzy Flamingo
This Mixed Drink Monday learn how to make a Fizzy Flamingo! This drink includes four ingredients and is super easy to make. It's the perfect drink to serve at your Independence Day celebration party. We hope you enjoy!
Step 1: Rim a glass with sugar.
Step 2: Fill the glass with ice.
Step 3: Pour 2oz of Picker's Original Vodka into the glass.
Step 4: Add 1oz of Taste of Florida's sour mix.
Step 5: Add a splash of Taste of Florida's grenadine.
Step 6: Top the glass with club soda.
Step 7: Kick back and enjoy!