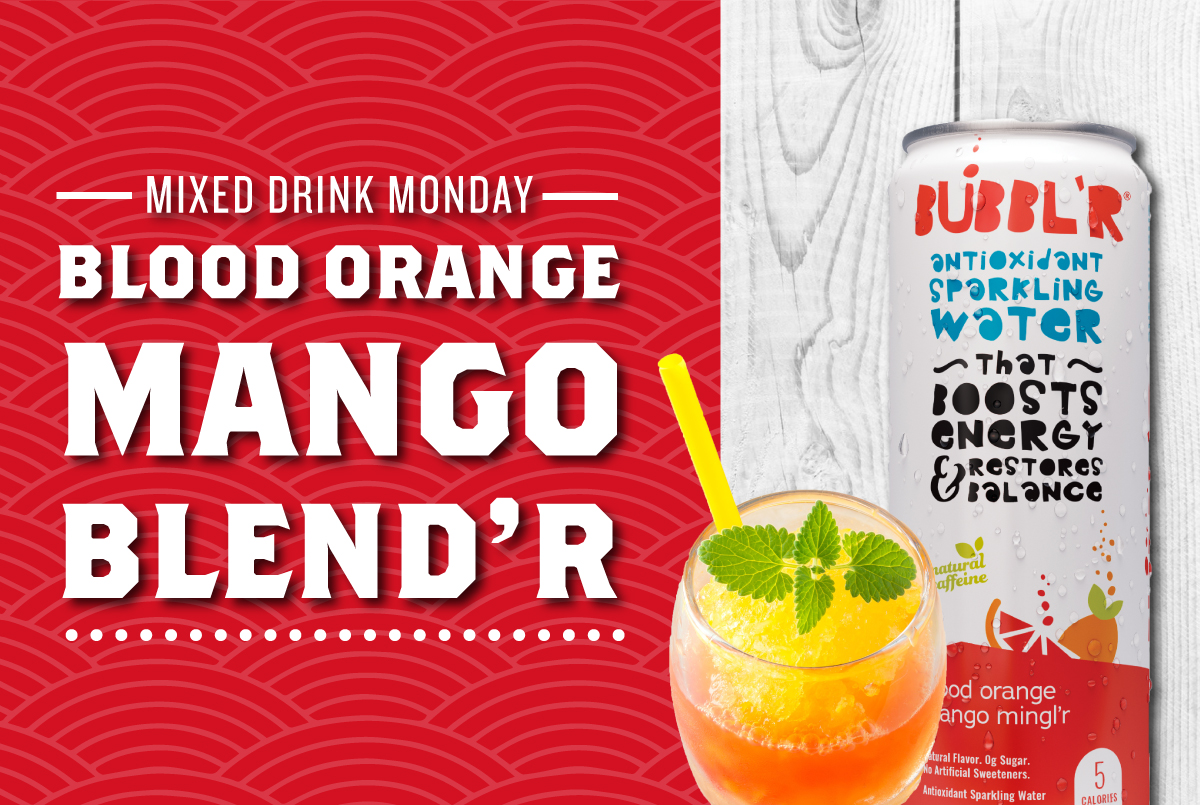 Mixed Drink Monday | Blood Orange Mango Blend'r
Posted on
September 30, 2019
This Mixed Drink Monday learn how to make a Blood Orange Mango Blend'r! This drink recipe is full of flavor and uses some of our favorite products, like Bubbl'r and Picker's Vodka. We hope you enjoy!
Directions:
Step 1: Add ice to a glass.
Step 2: 1 shot of Picker's Original Vodka.
Step 3: Fill the glass half full with Bubbl'r Orange Mango Mingl'r.
Step 4: Fill the rest of the glass with orange juice.
Step 5: Add a splash of grenadine.
Step 6: Add a cherry and stir.
Step 7: Enjoy!