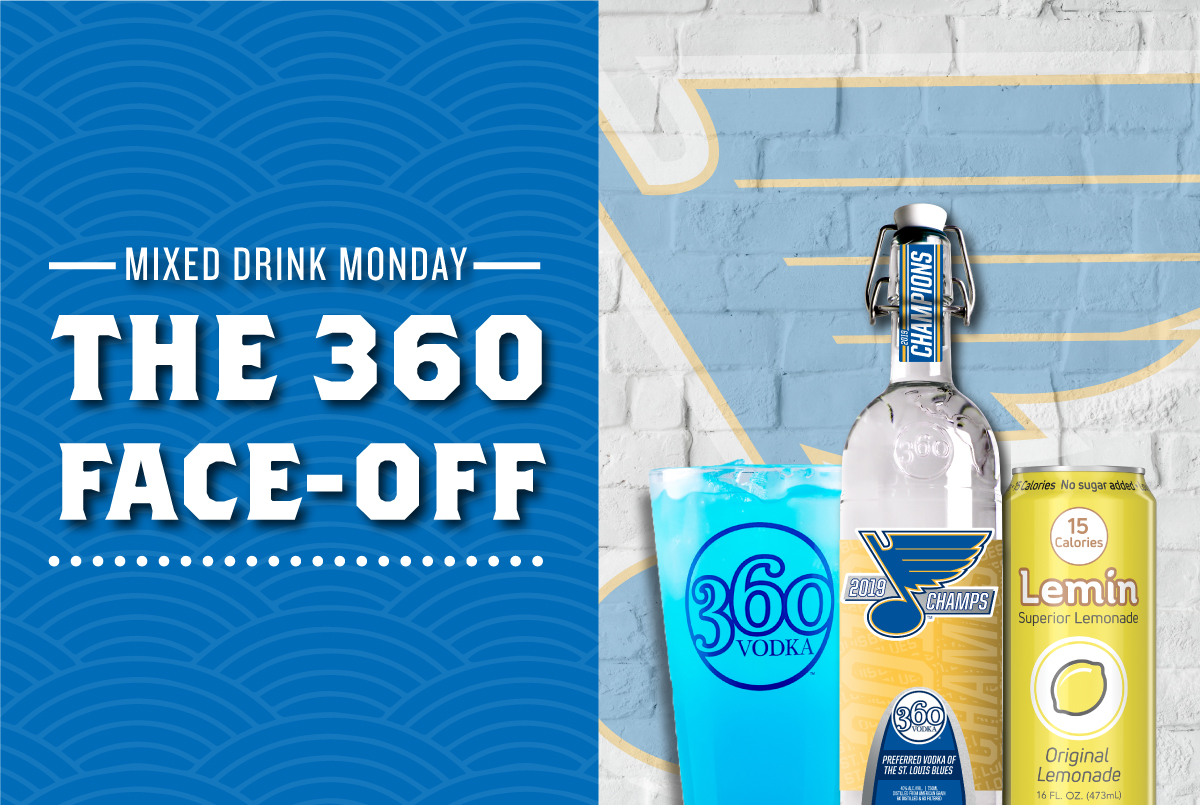 Mixed Drink Monday | 360 Face-Off
Posted on
October 21, 2019
Gloria! Hockey season has just begun! Let's celebrate with the official drink of the St. Louis Blues- The 360 Face-Off. We hope you enjoy this Monday's mixed drink video!
Directions:
Step 1: Add ice to a glass.
Step 2: Add 1 shot of the limited edition St. Louis Blues 360 Vodka.
Step 3: Fill the glass with Lemin Original Lemonade.
Step 4: Add blueberries.
Step 5: Stir contents and add a blueberry garnish.
Step 6: Enjoy and watch the St. Louis Blues!