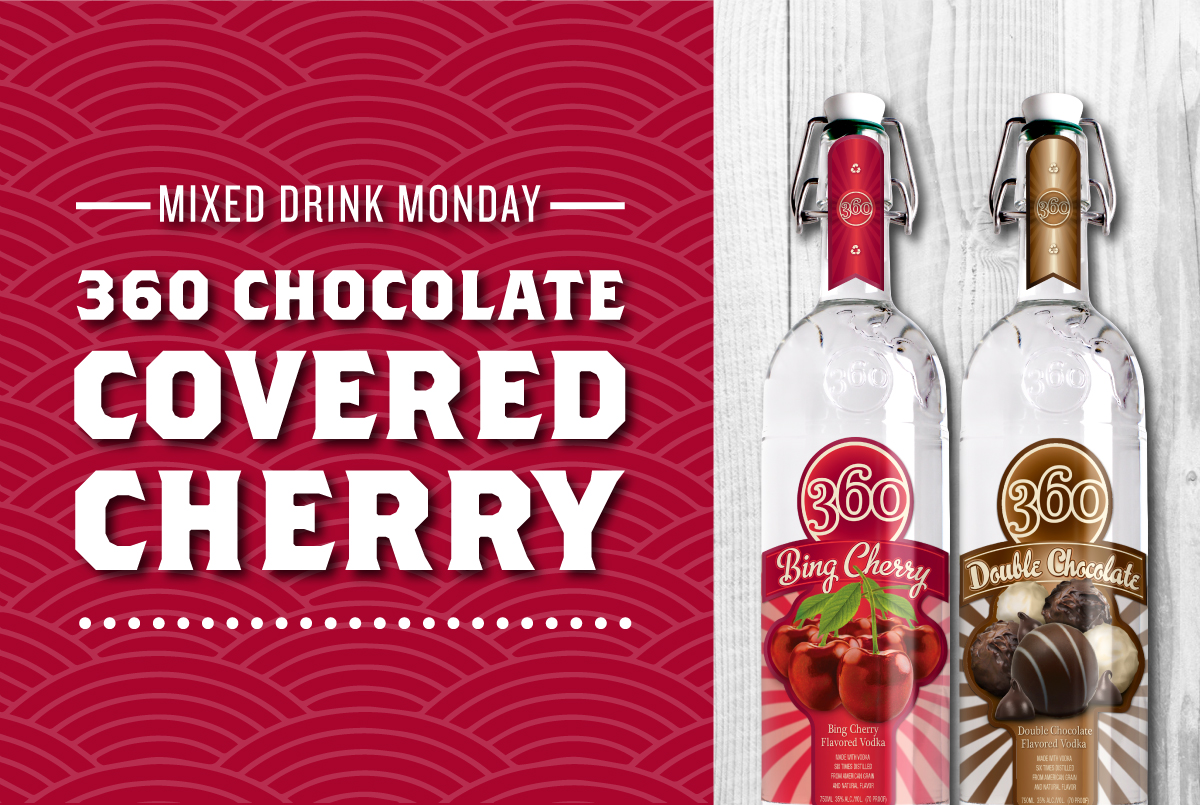 Mixed Drink Monday | 360 Chocolate Covered Cherry
Posted on
November 18, 2019
This Mixed Drink Monday learn how to make a 360 Chocolate Covered Cherry Shot. We hope you enjoy!
Directions:
Step #1: Rim a shot glass with chocolate syrup.
Step #2: 1/2 shot of 360 Bing Cherry.
Step #3: 1/2 shot of 360 Double Chocolate.
Step #4: Add a garnish of your choice (we used a strawberry).
Step #5: Enjoy!