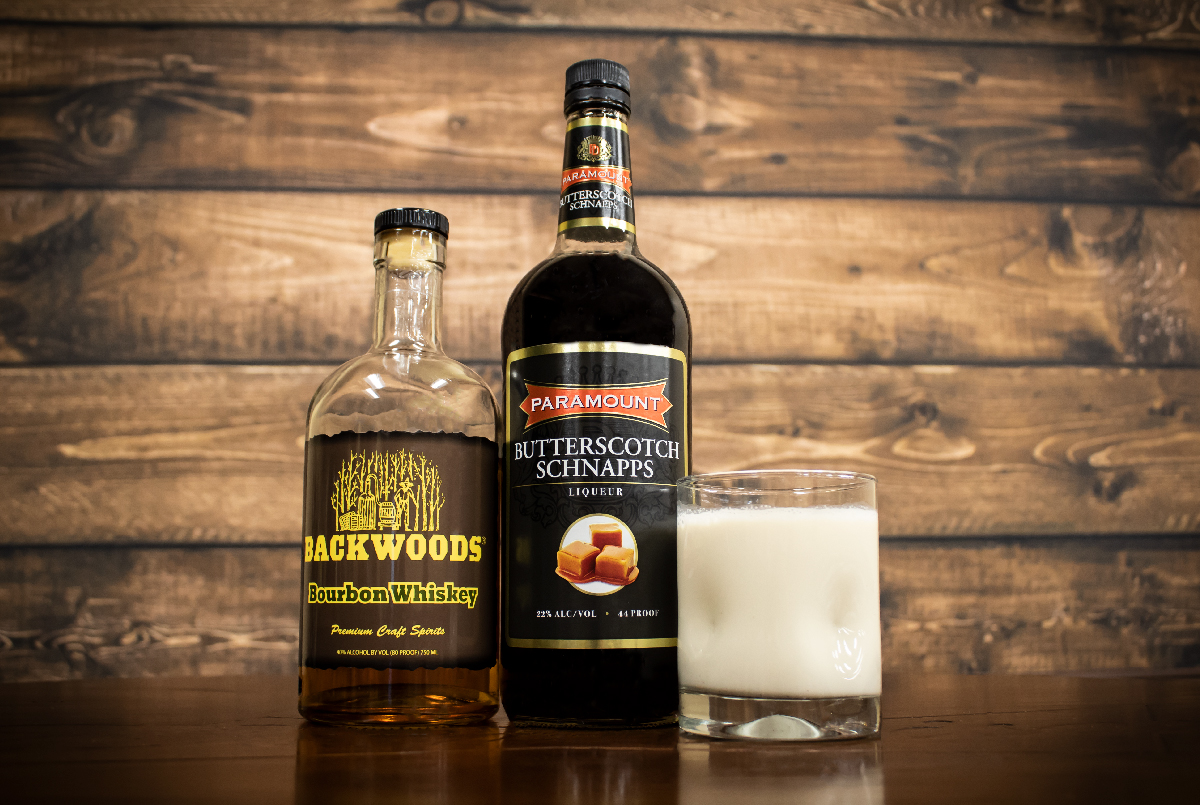 How to Make a Yule Nog
Posted on
December 24, 2018
Happy Holidays! This Mixed Drink Monday learn how to make a Yule Nog. This drink includes bourbon whiskey, butterscotch schnapps, and eggnog. All of the perfect festive ingredients for your holiday celebration. We hope you enjoy!
Directions:
Step 1: Add 4oz of eggnog into a shaker full of ice.
Step 2: Add 1oz of Butterscotch Schnapps.
Step 3: Add 2oz of Backwoods Bourbon.
Step 4: Shake up contents.
Step 5: Strain into a chilled cocktail glass.
Step 6: Garnish with a dusting of Fresh Ground Nutmeg.
Step 7: Serve and enjoy!