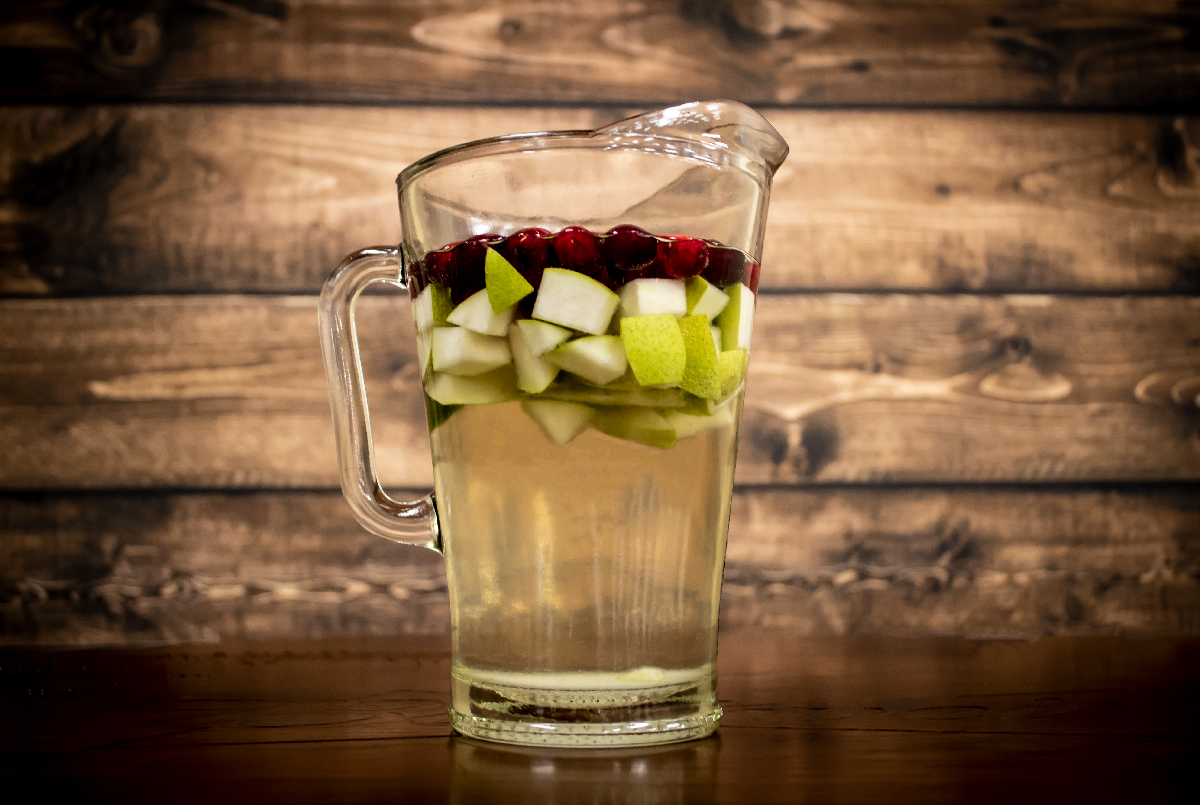 How to Make a Winter Sangria
Posted on
December 17, 2018
This Mixed Drink Monday learn how to make a Winter Sangria! This is the perfect drink for the upcoming holidays. We hope you enjoy!
Directions:
Step 1: Fill a pitcher with ice.
Step 2: Add 1/4 cup of sugar.
Step 3: Add 1 cup of cranberries.
Step 4: Cut a pear into 1 inch cubes and add to pitcher.
Step 5: Squeeze 1 lime into the pitcher.
Step 6: Mix up the contents.
Step 7: Fill the pitcher half way full with Fruit & Vine Pear Pinot Grigio.
Step 8: Fill the rest of the pitcher with Lost Vineyards Spumante.
Step 9: Stir up the contents.
Step 10: Refrigerate for 2 hours and add additional ice (if desired).
Step 11: Serve and enjoy!