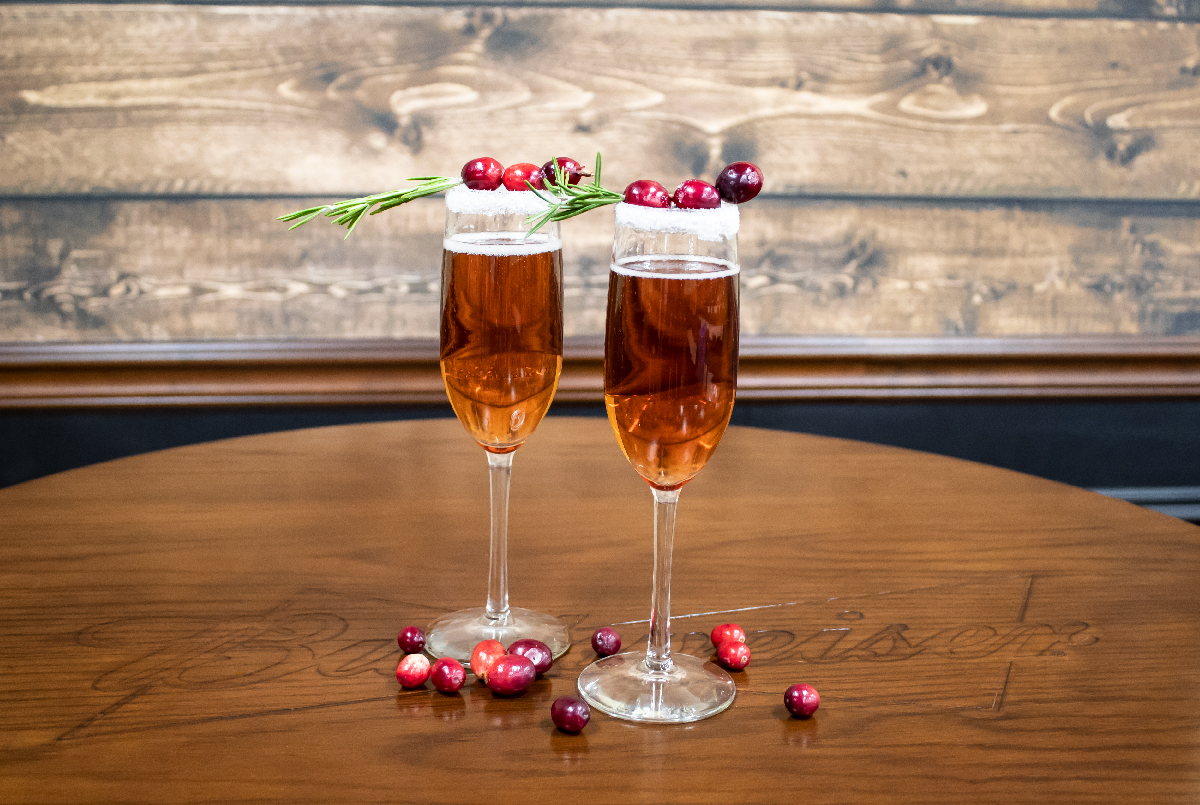 How to Make a Cranberry Mimosa
Posted on
November 26, 2018
Are you looking for the perfect festive drink to serve at your holiday parties? If so, this weeks mixed drink is perfect for you. Learn how to make a Cranberry Mimosa with these eight easy steps! Your family, friends, and guests will certainly be impressed by this holiday drink.
Directions:
Step One: Rim wine glass with a quarter of a lime.
Step Two: Dip the rim of the wine glass into sugar.
Step Three: Pour 1/4 cup of cranberry juice into wine glass.
Step Four: Fill the rest of the glass with Azzurro Sparkling Wine.
Step Six: Thread cranberries onto a rosemary skewer.
Step Seven: Garnish drink to make it look festive.
Step Eight: Enjoy!