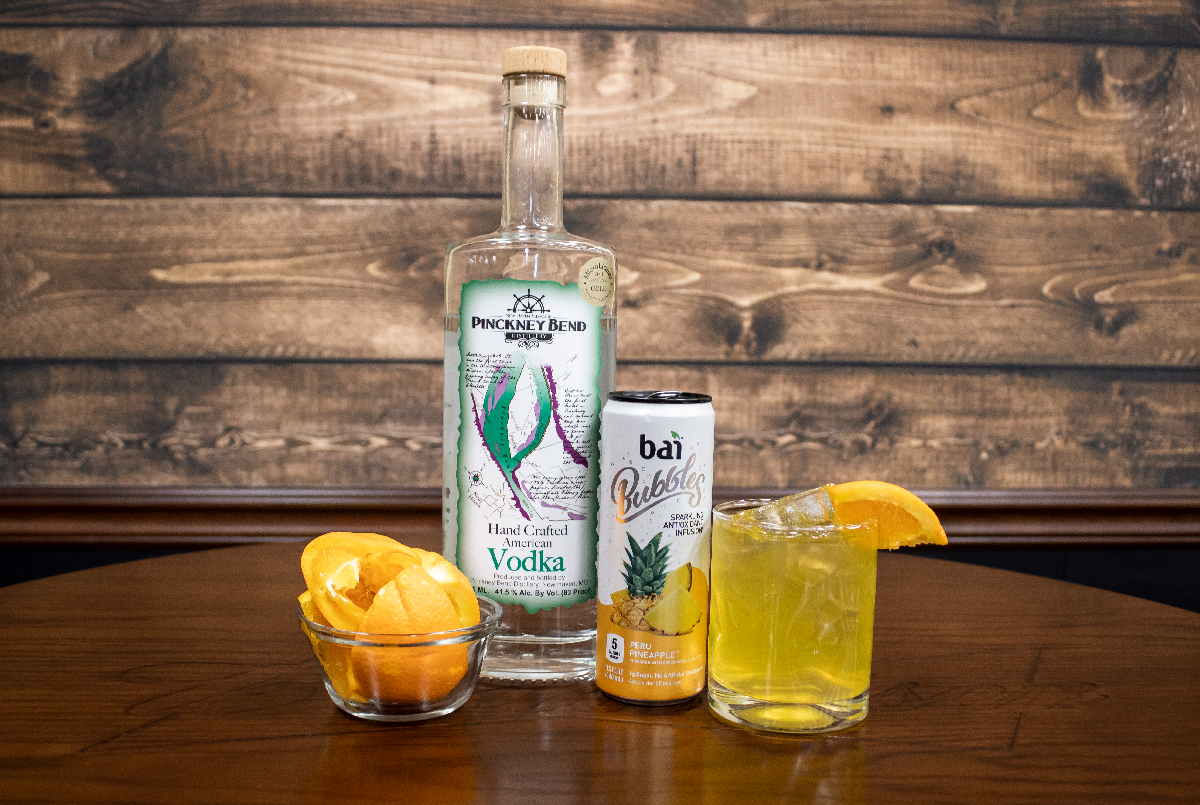 How to Make a Bai Orange Spritzer
Posted on
December 3, 2018
Do you love fruity drinks? If so, this Mixed Drink Monday is perfect for you! Today, learn how to make a Bai Orange Spritzer in just four easy steps.
Directions:
Step One: Pour one shot of Pinckney Bend Vodka into a glass full of ice.
Step Two: Fill the rest of the glass up with Bai Bubbles Peru Pineapple.
Step Three: Squeeze a quarter of an orange into the glass.
Step Four: Garnish the mixed drink with an orange slice.
Step Five: Enjoy!