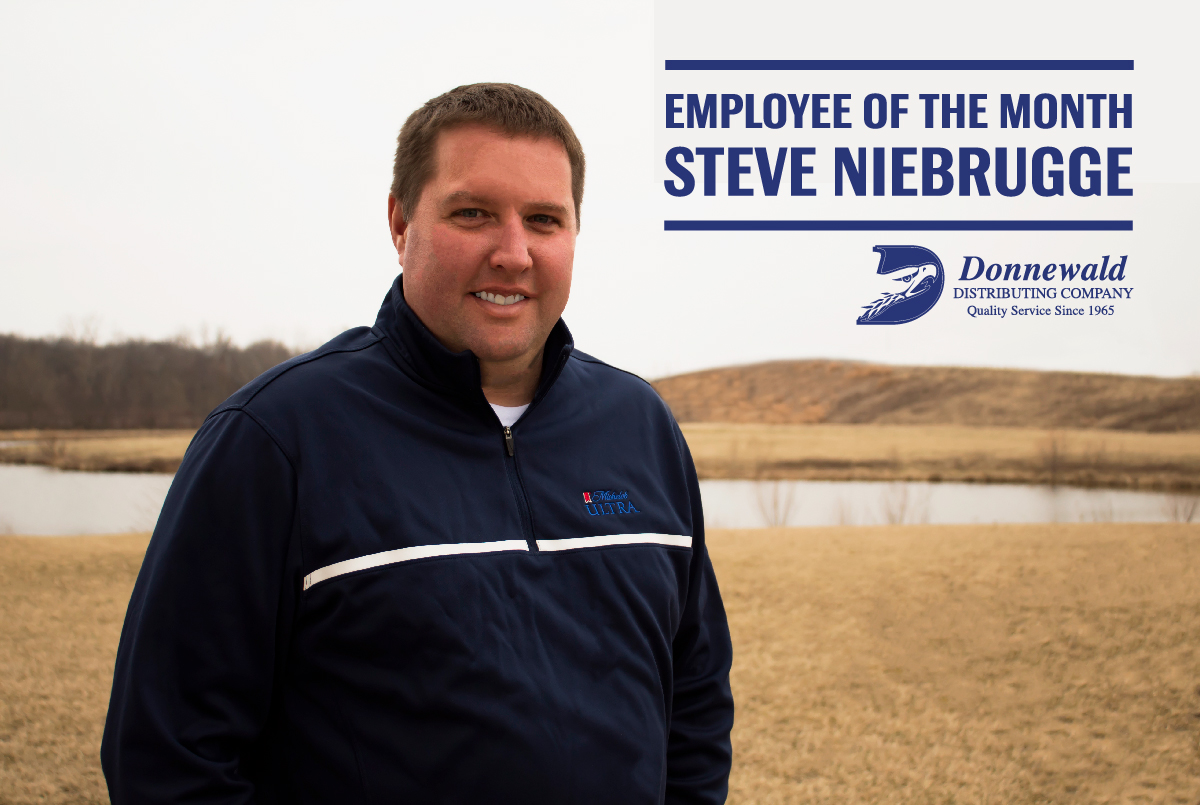 Employee of the Month | Steve Niebrugge
We are so happy to introduce our employee of the month for March, Steve Niebrugge! Steve has worked for Donnewald Distributing for 19 years as a salesman. He is motivated, dependable, organized, and hard working- all of the qualities that make a great employee.
When we asked Steve what he likes most about his job he said, "The people I work with and the customers I get to see everyday. Working for the Donnewald's has always been a great environment."
Thank you so much Steve for your continued dedication and hard work. This Bud's for you!