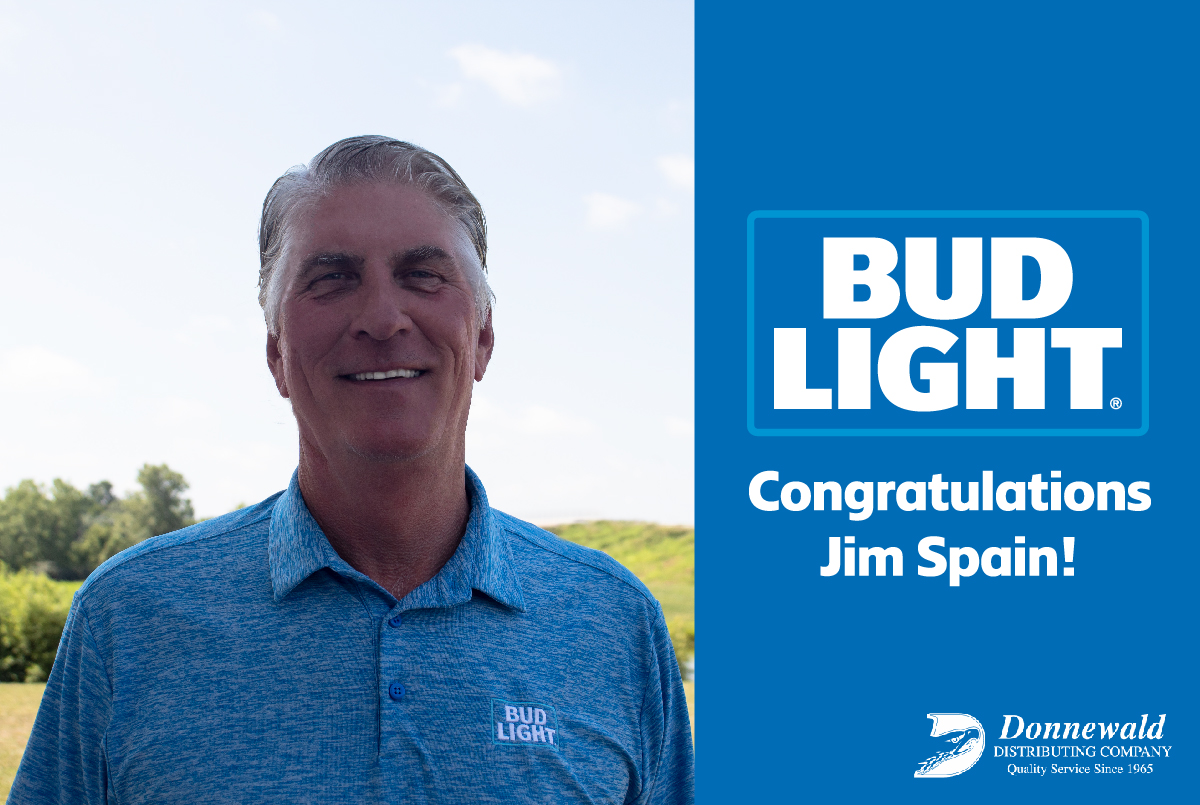 Employee of the Month | Jim Spain
We are so happy to introduce our employee of the month for August, Jim Spain!
Jim has been working as an Anheuser-Busch salesman for 37 years. Everyday he comes into work with a positive attitude and brings a smile to everyone's face. Jim is hard working and goes above and beyond to provide excellent customer service.
When we asked Jim what he likes most about his job he said, "The best part about my job is getting to work with amazing people. At Donnewald Distributing there are so many talented and hard working individuals. I also enjoy going out into the market and meeting new people. Over the years I have made so many friends and for that I am forever grateful."
Jim, thank you so much for all of your hard work. Go out and celebrate by doing what you love- watching baseball, hanging out with your family, and enjoying a cold one. This Bud's for you!