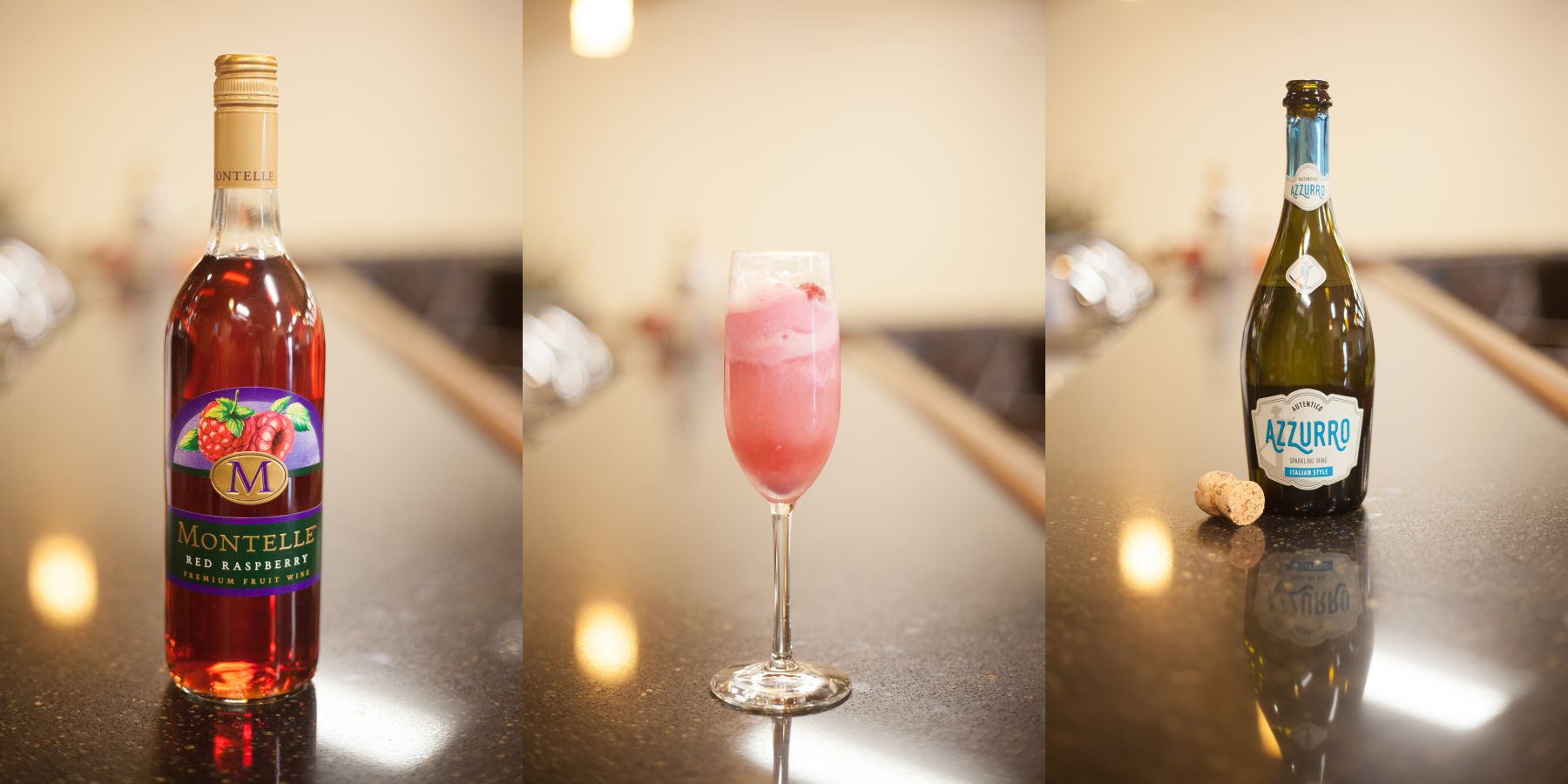 Boozy Raspberry Champagne Floats
Whether you're throwing your best friend her bachelorette party, toasting to the new year, or just need something to kick back and relax with, Boozy Raspberry Floats are the way to go. Check out our Facebook video and follow along with these instructions to create the perfect adult beverage float!
Boozy Raspberry Champagne Floats
1 bottle Azzurro sparkling wine or champagne
1 bottle Montelle Winery Red Raspberry Wine
1 pint Raspberry sherbet or vanilla ice cream
Frosted Raspberries
12 ounces fresh raspberries
1/4 cup granulated sugar
– roll the fresh raspberries in sugar to coat-
INSTRUCTIONS
Assembling the Boozy Raspberry Floats
In Champagne flutes, Add a couple small scoops of Raspberry sherbet OR vanilla ice cream.
Pour a small amount of Montelle Red Raspberry wine on top of the Sherbet.
Top off each champagne flute with Azzurro Sparkling Wine or Champagne.
Drop in the fresh frosted  raspberries for garnish. (see recipe above)
NOTES
Be sure to chill the sparkling wine/champagne before assembling the floats.